Festivals & Open Air
DEAG is committed to creating the greatest possible success for artists and their business relationships, while enhancing the live event experience for fans. Our approach is quality in everything we do, as well as a long-term commitment to our partners. DEAG's core business is the production, marketing and sales of live concerts, shows and entertainment spectacles. We approach each event individually and create additional value through our specialized and experienced European network. Over 40 years of successful promotion have created stability, synergies, professional structures and in-depth knowledge of national and international markets, which are used to the benefit of the artists.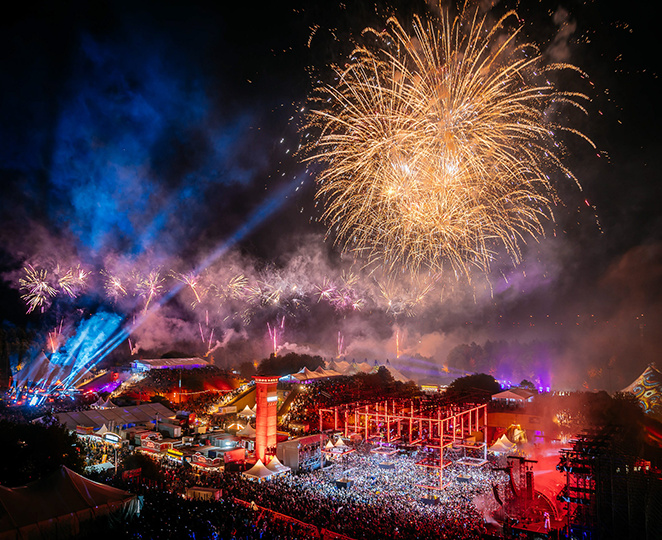 The numbers speak for themselves: more than 25 years' experience in the field of electronic music events and, since being founded in 1993, the successful organisation of approximately 150 events with more than 2,600,000 visitors.
No other organiser knows the market and the German electronic music scene better. I-Motion knows exactly how to launch high-quality events with unique concepts – as well as how to remain successful over the decades.
The agency, which employs around 40 people, boasts a portfolio of events which includes, among others, "NATURE ONE" (Germany's most traditional electronic music festival), "MAYDAY" (the "mother of all raves"), "Ruhr-in-Love" (the "electronic family festival") and "SYNDICATE" (the "hardest night of the year"). As of 2019, l-Motion "Events & Entertainment" GmbH has been transformed into a DEAG/LiveStyle, Inc. Joint venture. Joint Venture.
Waldbühne
An open-air stage for all. A rock spectacle of the highest class attracted thousands of "Onkelz" fans to a mega open-air event on the famous forest stage of the capital. Rock anthems like Könige für einen Tag, Ich bin in dir and Terpentin echoed through the unique location. Waldbühne Berlin offers a breathtaking open-air setting for more than 22,000 music fans of all genres. Among others, classical legends such as Anna Netrebko and Yusif Eyvazov have performed here in a magical atmosphere under a starry sky.
Königsplatz
Konigsplatz Munich attracts not only world-famous rock bands such as Iron Maiden and Aerosmith but also big names from classical music. Together with the Royal Philharmonic Orchestra conducted by David Newman, Anne-Sophie Mutter invited her fans on a journey "Across the Stars" in September 2019. The open-air event with film music by John Williams attracted film lovers to Munich's beautiful Königsplatz with titles from Star Wars, Harry Potter and Dracula.
Olympiastadium
The Olympic Stadium is the first address for national and international rock and pop artists in Munich. As part of his stadium tour in 2019, Andreas Gaballer attracted around 70,000 visitors to the Olympic Stadium for a spectacular mega open-air event.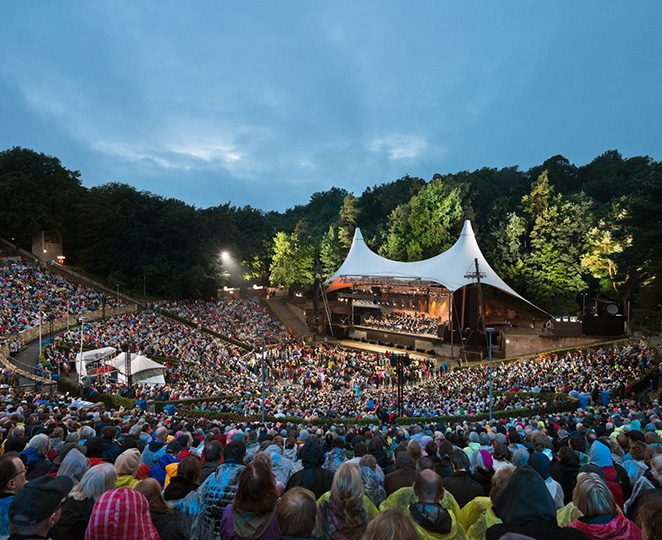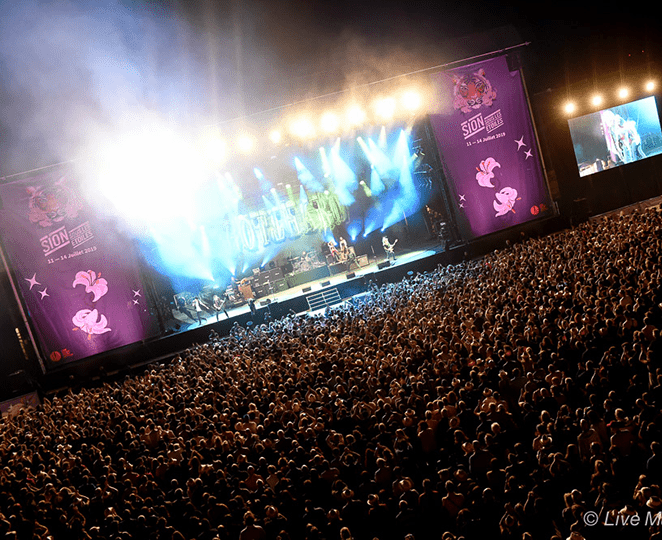 Created in 2014 by Live Music Entertainment, "Sion sous les toiles" is a four-day multi- genre festival attracting up to 50,000 visitors each year. Located in the beautiful mountains between Tourbillon and Valère, the festival welcomes international artists as well as the pillars of French song and the stars of tomorrow.
The Rock the Ring Festival presents top-class, national and international acts from the world of hard rock, heavy metal, mainstream and classic rock. On three festival days, the Betzholz motorway roundabout near Hinwil turns into a rock temple and has attracted more than 25,000 visitors since 2014.
The well-known open-air rock festival in Lucerne, Switzerland has already brought world- famous artists like iron Maiden and Rammstein to the stage.
AIRBEAT ONE Festival is an electronic music festival that takes place every year on the 2nd weekend in July at the airfield Neustadt-Glewe in Mecklenburg-Vorpommern. Since the first event in 2002, it has become one of the biggest electronic festivals in Europe with one of the largest festival stages in the world. The elaborately designed main stage is the highlight of the festival. Each day, more than 65,000 visitors party to the music of international high-class DJs and travel thematically to a different country each year. On the 4 festival days the musical repertoire on the 5 floors ranges from EDM, Techno, Hardstyle to Trance, Psy-Trance and House. There are also camping areas for overnight stays, light and laser shows, fireworks and plenty of opportunities for entertainment.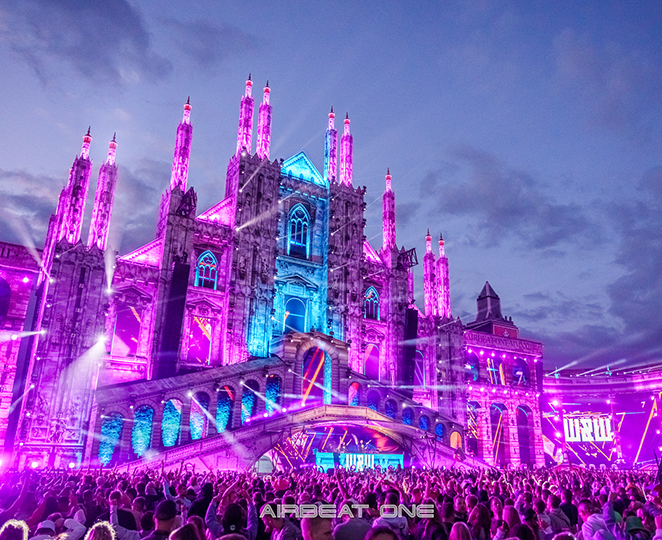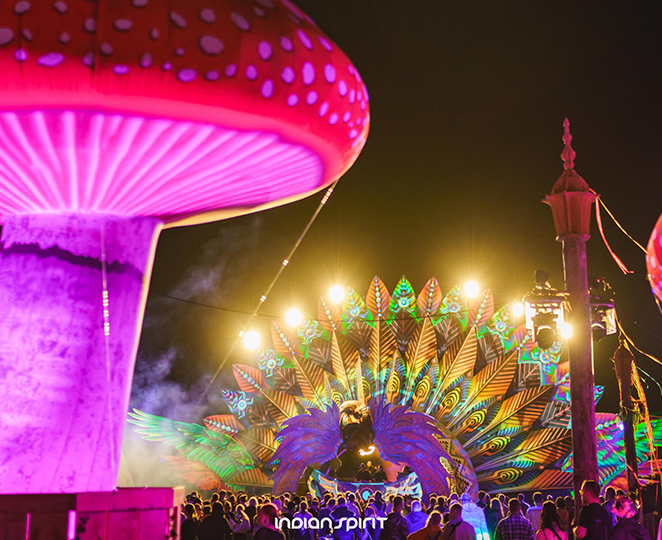 The Indian Spirit Festival is Germany's biggest psytrance festival. More than 20,000 visitors travel to Eldena in Mecklenburg-Vorpommern every year at the end of August to experience the best artists of the Psytrance and Goa scene on 4 floors. The festival, which is inspired by the spirit of the first parties on the beaches of the Indian state of Goa, has been taking place since 1999. The open air festival with market character stretches over 5 days and offers countless artists, jugglers and fire artists as well as participation in workshops and relaxation opportunities.