Touring Companies
DEAG is committed to creating the greatest possible success for artists and their business relationships, while enhancing the live event experience for fans. Our approach is quality in everything we do, as well as a long-term commitment to our partners. DEAG's core business is the production, marketing and sales of live concerts, shows and entertainment spectacles. We approach each event individually and create additional value through our specialized and experienced European network. Over 40 years of successful promotion have created stability, synergies, professional structures and in-depth knowledge of national and international markets, which are used to the benefit of the artists.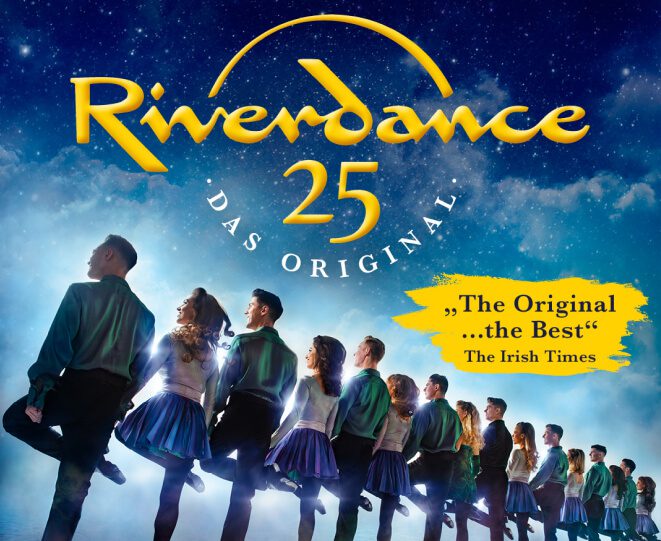 Hermjo Klein, Managing Director of A.C.T. Artist Agency GmbH, is one of the last true impresarios of the German live entertainment industry and has a sense for the extraordinary. Klein has been bringing the Irish superstars of "Riverdance" to Germany since 1997. To date, more than five million enthralled spectators have seen the shows. Other top acts of A.C.T. include Diana Krall, Cliff Richard, Nana Mouskouri and Heartbeat of Home. Another unique project by A.C.T. is the renowned Bad Homburger Poetry and Literature Festival hosting A- list German actors every year, such as Matthias Brandt, Ute Lemper, Katharina Thalbach, Iris Berben, Sebastian Koch, Ben Becker, Klaus-Maria Brandauer, Christian Berkel, Andrea Sawatzki, Anke Engelke and many others.
A.C.T. is increasingly involved with exhibitions such as The Art of the Brick, Nelson Mandela, Harry Potter and others.
CSB Shows & Concerts is one of the leading artist and show organizers in Scandinavia. With more than 25 years' experience, we build strong partnerships that bring only the biggest and best in entertainment to audiences in our region. Our local and our global partners trust us for our reliability, our professionalism and our solution-orientated focus. CSB has produced and toured with one of the biggest touring shows in the world – an Abba tribute show that has played in more than 50 countries worldwide. The experiences gathered from this project have brought an enormous wealth of learning and have been pivotal in understanding how to harmonize artists' expectations with differing local conditions and situations. See our references page to read about some of the great shows and artists we have represented over the years – we thank them one and all for bringing joy and a touch of glamour to our professional lives.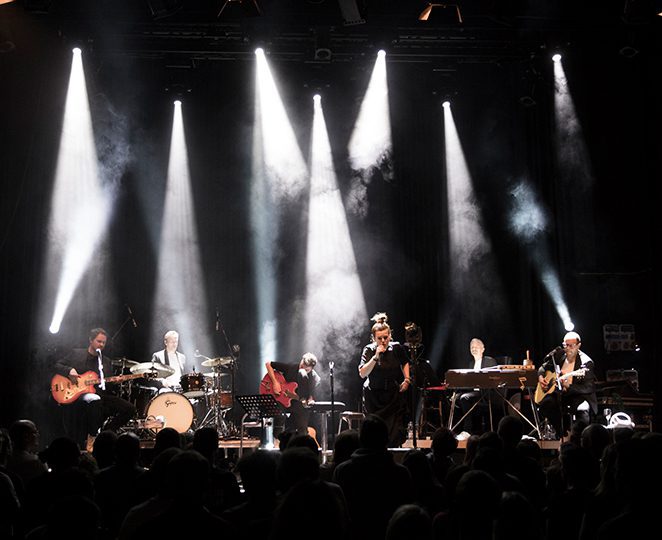 C² CONCERTS GmbH organizes around 350 events throughout Germany every year and acts as a local promoter for concerts and events of various genres in southern Germany. As a European tour promoter and theatrical producer for families and young audiences, 'CONCERTS GmbH has continuously expanded its portfolio and offers event services as a full- service agency. In 2019, C° CONCERTS launched a new sustainable open-air festival with the premiere of Kessel Festival at Cannstatter Wasen in Stuttgart, Germany. C² CONCERTS GmbH (C²) received this year's LEA Award (Live Entertainment Award) for the best En Suite event in 2020/2021.
DEAG Classics has been among the leading promoters of classical music in Europe since 2004 and presents international classic stars, first-class orchestras as well as top open-air events on the most prestigious stages – such as Anna Netrebko & Yusif Eyvazov at Berlin's Waldbühne or the exclusive concert of world-class violinist Anne-Sophie Mutter with the repertoire of John Williams on Munich's Königsplatz in 2019. DEAG Classics AG offers audiences the largest possible spectrum of classical music, from crossover to opera, from solo recital to symphony, from ballet to Jazz DEAG CLASSICS & JAZZ presents celebrated trumpet virtuoso, composer and singer Till Brönner who signed a long- term live partnership contract with DEAG Classics.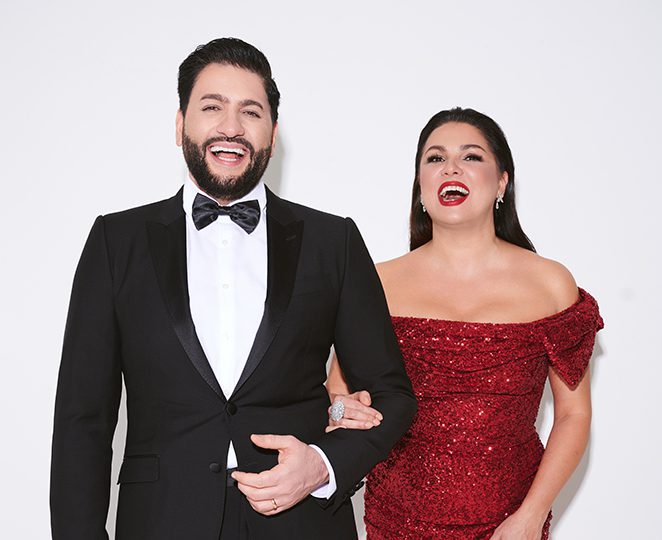 During the past decade DEAG Concerts GmbH has transformed into one of the leading promoters in the fields of rock and pop, German music and shows. The Managing Directors Professor Peter Schwenkow, Christian Diekmann and Jacqueline Zich focus on a multifaceted and demanding spectrum of numerous top acts and brands. The most spectacular shows of the past years included The Rolling Stones, Riverdance, Peter Maffay, Marius Müller-Westernhagen, Diana Krall, Joan Baez, Cliff Richard, Nana Mouskouri, Dieter Bohlen "Mega Tour", Nitro Circus Live, Disney's Tini and the Game of Thrones Live Concert Experience. With Disney on Ice, DEAG Concerts presents one of the most successful family entertainment shows in the German-speaking territories.
Flying Music have been producing nationwide tours for over 35 years for a variety of artists including Stevie Wonder, Van Morrison, Ray Charles, Little Richard, The Royal Philharmonic Orchestra, Dionne Warwick, Tammy Wynette, Kenny Rogers, Glen Campbell, The Four Tops, Little Richard, Chuck Berry, Fats Domino, Joe Brown, 10cc, John Mayall, Go West, Nik Kershaw, T'Pau, Tony Hadley, ABC, The Solid Silver 60s Show, The Solid Gold Rock 'n' Roll Show, Maximum Rhythm N' Blues, Abba The Show, A Night at The Opera, The Greatest Love of All and All You Need is Love. Theatrical productions include Ferry Cross the Mersey, The Magic of the Musicals, Hollywood and Broadway, Tango Pasion, The Rat Pack, What A Feeling. Sweet Soul Music, Dancing in the Streets, American Idiot, Let It Be, Rasta Thomas' Romeo and Juliet, Rock the Ballet, The Toxic Avenger, Adam, Eve… and Steve, the stunning play The Kite Runner and the record breaking, global hit Thriller Live.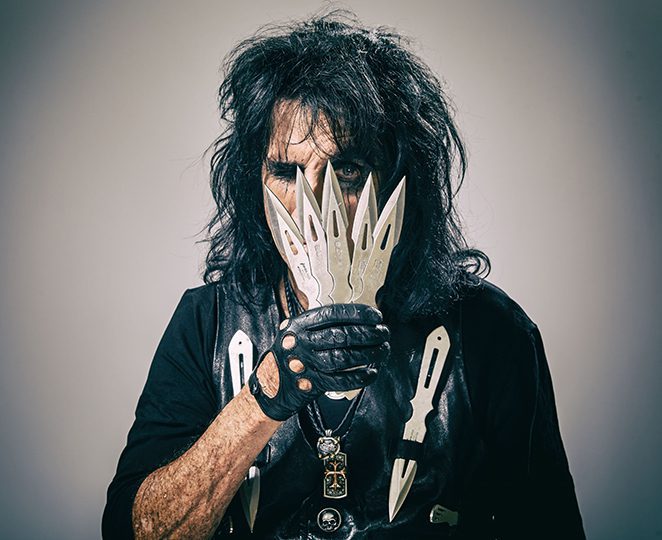 Is one of Germany's leading touring agencies and is renowned for its professionalism and expertise in the field of live music. KBK offers specialised services which span from the booking of arena tours to newcomer development on the German market. The roster of the concert and artist agency of Klaus Bönisch includes international established artists and top touring acts such as Deep Purple, Lenny Kravitz, Alice Cooper, Chris de Burgh, Status Quo, The Who, Lisa Stansfield, Earth, Wind & Fire, The B52's, Culture Club, David Hasselhoff and many others. Apart from that, KBK has established itself as a festival promoter, presenting the annual W- Festival in Frankfurt, which focuses on female talent. The company is led by Klaus Bönisch, one of Germany's greatest promoters with over 40 years' experience.
Formed in 2008, Kilimanjaro Group is a subsidiary of DEAG entertainment and currently comprises of Kilimanjaro Live, Flying Music Group, UK Live (Lets Rock Festivals) Fane Productions, Kilimanjaro Theatricals, FORM Presents, Singular Artists (Ireland) Belladrum Tartan Hart Festival (Scotland), and Gigantic/ MyTicket. Each year the overall group of companies produces and promotes over 1000 music concerts, musical theatre, comedy, spoken word, festivals, family and social media events. This highly varied roster of shows and artistes includes Ed Sheeran, Andrea Bocelli, Stereophonics, Bring Me The Horizon, Rina Sawayama, Margaret Atwood, Tim Peak, Sir Ranulph Fiennes, The Illusionists, as well as theatrical productions running on Broadway such as Hadestown, The Kite Runner, Tom Jones' musical What's New Pussycat (World Premiere) and Cluedo (UK Tour) in the UK. Kilimanjaro Group sells over 3 million tickets per annum and is headquartered in London.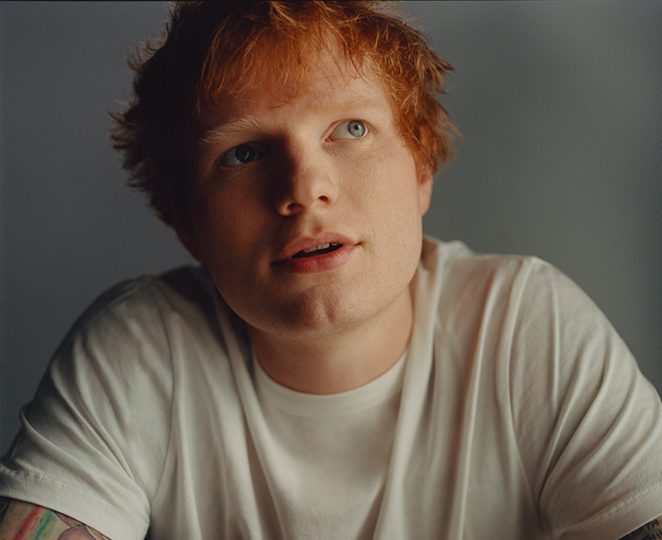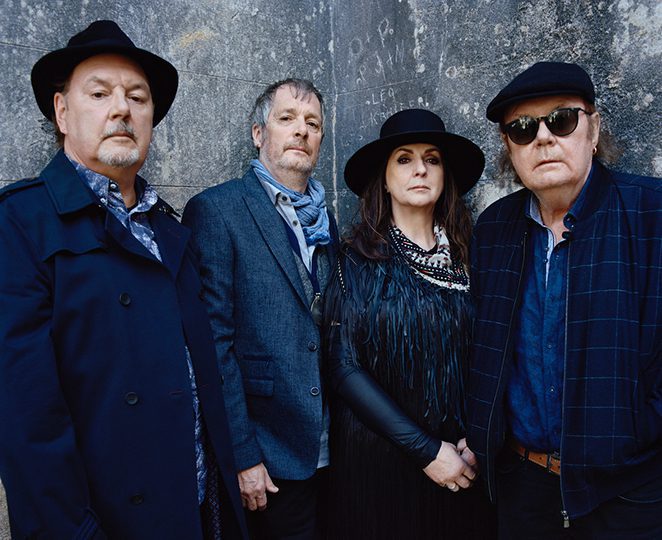 Singular Artists – a partnership between Kilimanjaro Live and Irish promoters Fin O'Leary, Brian Hand and Simon Merriman – launched in Ireland in September 2020, and in a short space of time has established itself as an exciting, dedicated, artist-friendly and very credible promoting entity. With over 200 events on sale from club shows to arena level, Singular Artists promotes a broad sphere of events incorporating many styles of music, podcast, comedy and spoken word. Upcoming/recent events include a national tour with Fontaines DC (including three sold out nights at Vicar St and two sold out Ulster Halls), Yungblud (3Arena), The Vamps (3Arena and SSE Arena), Clannad (3Arena), Big Thief (National Stadium), Editors (National Stadium), Marc Rebillet (National Stadium) and a large number of theatrical performances (Loyle Carner, Lizzy McAlpine, Yard Act, Dayglow, The Murder Capital, The Backseat Lovers, Milky Chance, to name a few) as well as a national tour with The High Kings. Singular also launched Wider Than Pictures in 2022 – a series of shows in the stunning surroundings of Dublin's Collins Barracks that featured Alt-J, Fleet Foxes, Simply Red and the RTE Orchestra performing the music of Thin Lizzy.
UK Live was formed in 2012 after the successful launch of the first of many Let's Rock Festivals. Let's Rock is a series of one-day 80s/classic pop themed Festivals held across the UK each summer. Let's Rock have managed continuous growth, adding new sites annually. In a crowded festival market, Let's Rock offers something different. UK Live had a clear objective:
and that was to make the Let's Rock brand the UK'S Biggest and Favourite Retro Festival. With over 150,000 expected to attend a Let's Rock Festival this year Let's Rock continues to thrive. Also created by UK Live, PennFest is a multi-genre, two-day music festival held every July in the picturesque village of Penn Street, Buckinghamshire. The festival has grown from its humble beginnings as Penn Festival in 2011 – a village festival attracting around two thousand people from the local area- into a hugely respected fixture on the UK festival circuit, able to attract internationally renowned artists and draw a crowd of 10,000 per day. UK Live exists to create amazing live events that keep audiences coming back year after year.